Wood chips can be used as biomass fuel for bolier and power plant, etc which is renewable energy sources, but it can not be too wet. The wet wood chips moisture content usually is up to about 50%, and it is not suitable to be used as fuel, and its moisture content needs to be reduced to be less than 20% or even lower.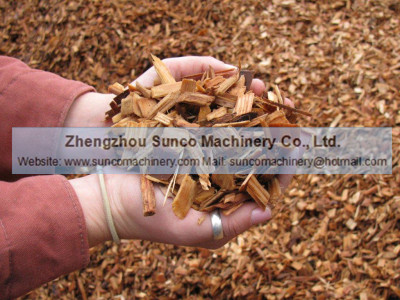 For the wood chips, the lower its moisture content is, the higher calorific value will be. Thus, it is necessary to dry the wet wood chips in advance.
Then what is the suitable machine for drying wood chips for burning ?
Rotary wood chips dryer by Sunco Machinery is specially designed for drying biomass material such as wood chips, wood shavings, sawdust, etc.
The features of wood chips is high humidity with inner water which is not easy to be evaporated and got rid of. In order to dry the wood chips, the wood chips dryer machine have to supply:
Sufficient drying time.

Sufficient drying space.

Sufficient water evaporation space.

Sufficient heat.

Sufficient heat contact area between hot air and wood chips, so that can have high heat exchanging efficiency with lower fuel consumption.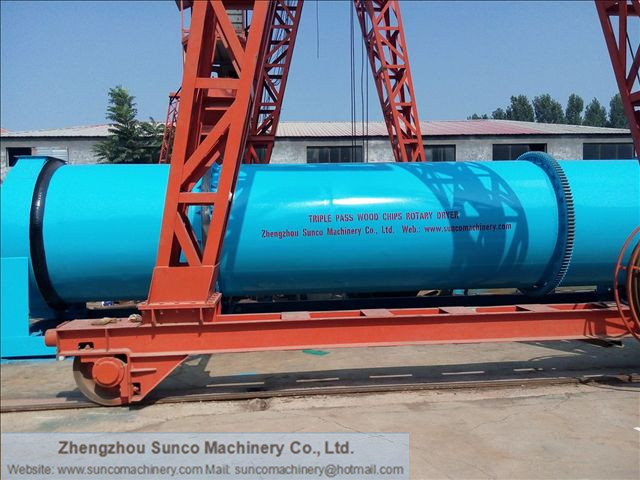 Wood chips dryer is the key equipment of the wood chips drying system, which also include burner, hot air furnace, input belt conveyor, rotary airlock valve, output belt conveyor, cyclone dust separator, induced fan, pulse bag filter, chimney, electric control cabinet, etc.
The advantages of rotary wood chips dryer machine are:
Continuous drying process, Realize assembly line production。

High temperature drying, Realize quick drying speed, Shorter drying time, within only about 20-25 minutes, the moisture content of wood chips can be reduced to be less than 20%.

High heat exchaging efficiency, less fuel consumption.

Compact structure.

Easy operation.

Low maintenance cost.

Long Durable period under good maintenance.
For more detail of machine for drying wood chips for burning, please do not hesitate to contact Sunco Machinery:
Email: suncomachinery@hotmail.com
WhatsApp/Mobile: +86-15838214261