Sunco Machinery one set of input capacity 4000kg per hour chicken manure dryer machine is ready to export to Nigeria, and on May 15th-16th all the related machines are loaded into containers at the factory.
Nigeria customers has 170,000 birds scale layer chicken farm, and every day it can generate about 17 tons fresh wet chicken manure. Without suitable processing on the large quantity of wet chicken manure, only only it will pollute the environment such as underground water and generate odor, but also it is a waste of resource as chicken manure contains much nutrition such as N,P,K and organic matters. The dry chicken manure can be used as organic fertlizer, pig feed, fish feed, etc.
Wet chicken manure can not be filled in the soil as organic fertilizer, and it will generate heat and ammonia, then it will burn the root of plants. Thus, we have to find economic and reasonable solution to dry the wet chicken manure firstly.
Combinning the past many years' actual experience in the field of drying chicken manure, the new designed chicken manure dryer machine by Sunco Machinery is ideal for drying high humidity chicken manure directly and continuously. Within about 15 minutes, the moisture content of chicken manure can be reduced to be about 15% from 75% directly.
Input Capacity 4 tons per hour chicken manure drying line for Nigeria customers mainly includes:
Fuel feeder: to feed dry plam kernel shell into biomass burner.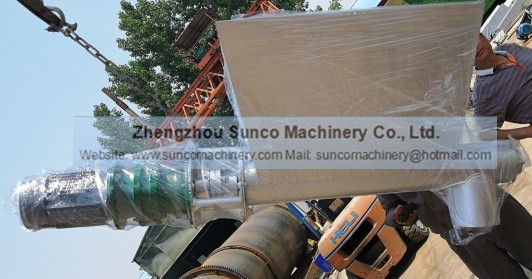 Blower : to add Oxygen for the palm jernel shell burning process.
Biomass Burner: to supply the burning process of palm kernel shell.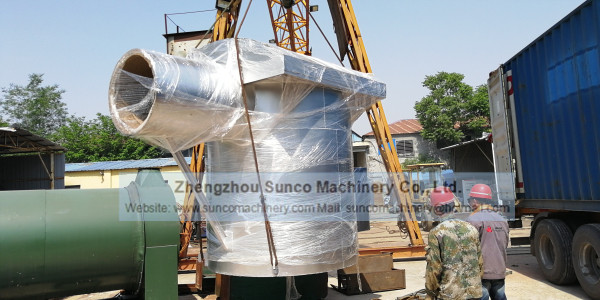 Inlet screw conveyor: to feed wet chicken manure into chicken manure drying machine.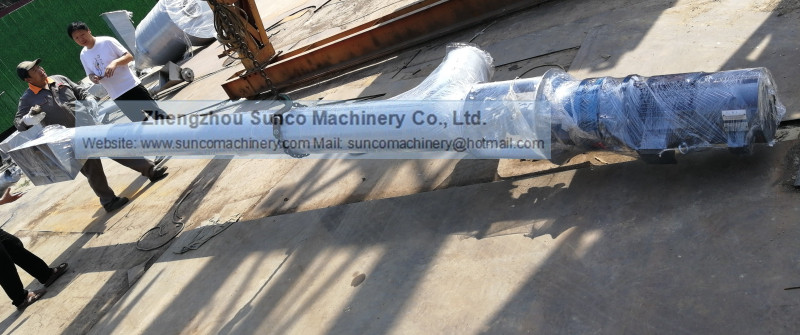 Special Designed chicken manure dryer : supply the wet chicken manure drying space, water evaporation space, and its inner structure help to make the hot flue gas to heat and dry wet chicken manure sufficiently.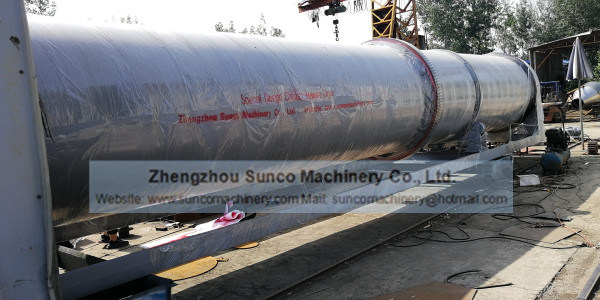 Outlet belt conveyor: to take out the dry chicken manure from the chicken manure dryer.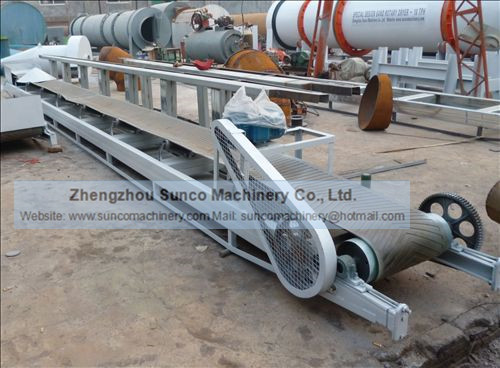 Induced draft fan : to make the hot flue gas into the chicken manure dryer, and make the exhaust air and water vapor out of dryers in time.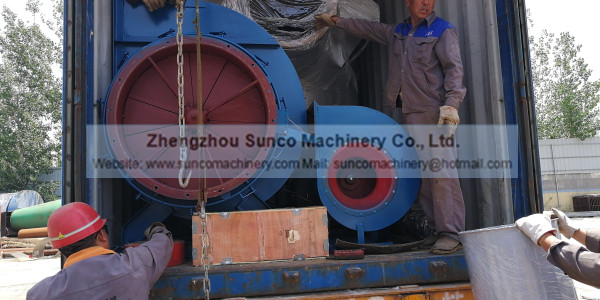 Cyclone dust separator: to collect the fine manure powder from exhaust air.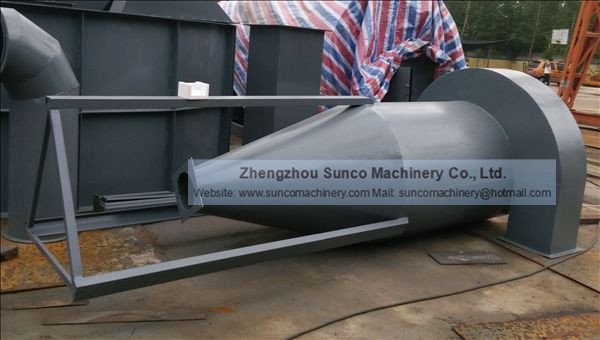 Deodorization tower: to process the odor of exhaust air, and lighten the odor.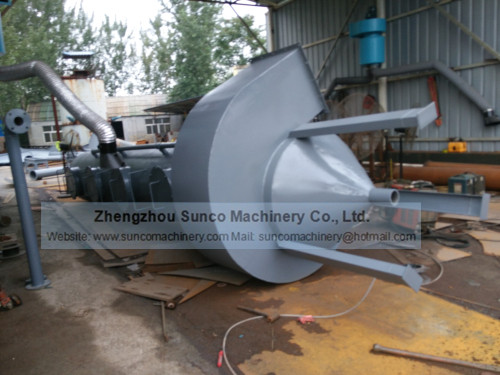 Electric control cabinet: to control the above related machines.
For more information of Chicken manure drying machine, please feel free to contact us by:
--- Email: suncomachinery@hotmail.com

--- Mobile/WhatsAPP: +86-15838214261