Introduction of Forage Grass Chopper:
Grass Chopper also is called hay cutter which is widely used for cutting forage grass, alfalfa, fresh (dry) corn straw, wheat straw, rice straw, stalks, other crops straw, etc.
As the special design, Forage Grass Chopper not only can cut the grass, straw, hay, stalks into smaller pieces, but also can knead them so that the forage grass has better taste for the animal.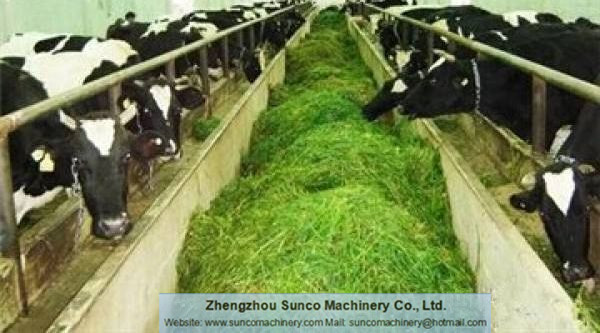 After being crushed by Forage Grass Chopper, it can be used as high quality animal feed.

Structure of Forage Grass Chopper:
Special Cutterhead structure, the length of the forage grass can be adjusted, with reducer machine except small model.
Capacity Range of Forage Grass Chopper:
Sunco Machinery can supply different capacity Forage Grass Chopper as customers' actual need from 400kg per hour to 10000kg per hour.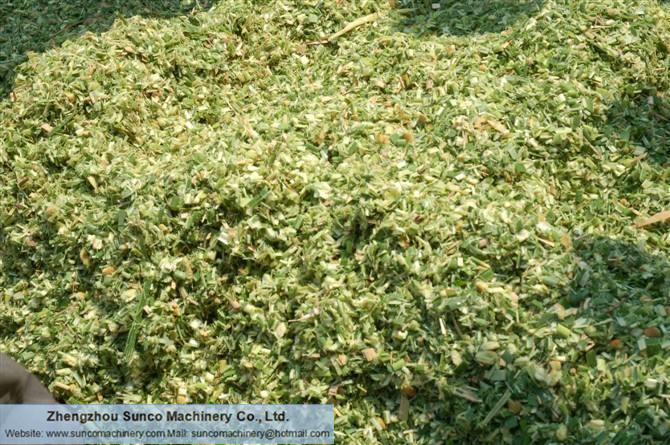 Advantages of Forage Grass Chopper:
1. Straw chaffcutter for animals,papermaking etc
2. Cut wet or dry corn straw,wheat straw,hay etc
3. Cut various lengths between 10m-50mm
4. Suitable for home use, small and middle size farm
5. Save labor and time
6. Straw hay cutter is suitable for cutting all kinds of green grass, hay, tobacco, wheat straw, etc.Various kinds of forage grass or medicine.
7. Can be driven by motor, diesel engine or tractor PTO, especially suitable for areas where lack of electric power;
8. Discharging size can be adjusted;

9. Easy operation.

Technical Data of Forage Grass Chopper:
| | | | | | | |
| --- | --- | --- | --- | --- | --- | --- |
| Model | Power | Power Supply | Rotation Speed | Capacity | Dimension | Weight |
| FGC-10 | 1.5KW | 220V, or as need | 900 RPM | 500 kg/hour | 600x400x700mm | 80kg |
| FGC-20 | 3.0KW | 220V, or as need | 900 RPM | 1000 kg/hour | 940x540x950mm | 200kg |
| FGC-30 | 4.0KW | 380V, or as need | 900 RPM | 2000 kg/hour | 1050x1880x2290mm | 260kg |
| FGC-40 | 11.0KW | 380V, or as need | 900 RPM | 4000 kg/hour | 1735x1575x2315mm | 500kg |