Silica Sand Dryer Introduction:
◆ Silica Sand Dryer is also known as rotary drum sand dryer, rotary sand drier, sand drying machine, river sand dryer, frac sand dryer machine, etc. For the drying of silica sand , the rotary drum dryer is used widely, and usually it is single drum sand dryer and triple-pass drum sand dryer.

◆ As the moisture of silica sand is surface water, then in order to enhance the heat efficiency and processing capacity, we need to increase the contact area between silica sand and hot air as much as possible. Our triple-pass drum silica sand dryer achieves this aim perfectly. For one time drying, the silica sand dryer can dry the silica sand to be below moisture 1% directly.

◆ Rotary silica sand dryers is ideal for drying mineral material such as silica sand, river sand, frac sand, slag, etc, and such mineral material with the similar features that with surface/free water, heavy and can bear high temperature drying methods.

Structure of Silica Sand Dryer :

Drum, gear, ring, carrier roller, air pipe, high pressure draught fan, reducer machine, chimney, cyclone dust catcher, 40mm thickness heat insulating layer, feeder, electric control box, belt conveyor, etc.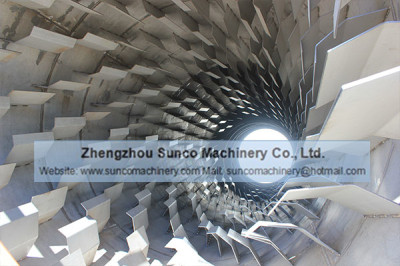 Silica Sand Dryer Working Principle: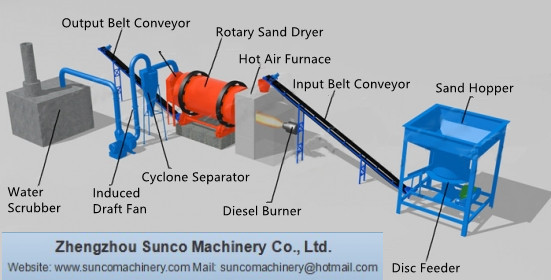 ◆ Firstly, use one belt conveyor or bucket elevator to send the wet silica sand into the drum of silica sand dryer.

◆ On the inner wall of the cilinder/drum, there are many lifting plates which is welded according to one special methods. When the Silica Sand Dryer's drum is rotating, these lifting plates makes the silica sand up and down to mix with the hot air completely. Durng this process, the moisture is evaporated.

◆ On the another side of the silica sand dryer, there is one high pressure draught fan which sucks out the steam, and then the steam goes into the cyclone dust separator.

◆ In the cyclone dust separator, the dust inside the steam falls down and goes out through the discharging hole of the cyclone dust separator. The steam goes into atmosphere directly through the chimney which is connected to the cyclone dust separator.

◆ Furnace for the silica sand dryer : Our company's new design hot air furnace is very suitable. We have produced well the hot air furnace at our factory, and later when the user gets the hot air furnace, the user only need to connect the hot air furnace to the silica sand dryer directly by themselves. It will save the user much time and cost.
◆ Furnace Type: According to the different fuel, Sunco Machinery can design and supply the related suitable furnace for the customers.

--- To use diesel, natural gas, or LPG as fuel, the furnace is as follows: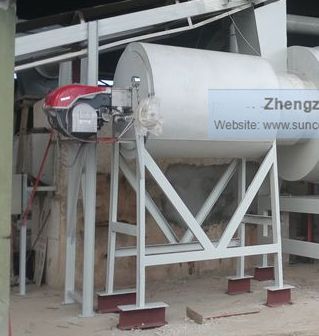 --- To use coal, waste wood, firewood as fuel, the furnace is as follows: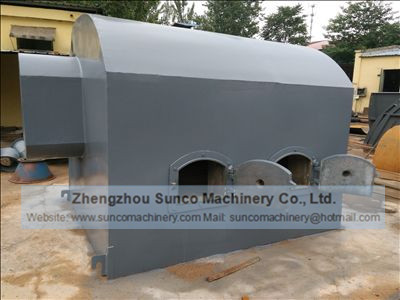 --- To use rice husk, small wood chips as fule, the furnace is as follows: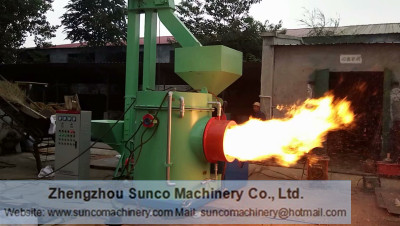 After being dried by the silica sand dryer, the moisture content of the dry silica sand can be less than 3%, or as need.
Wet Sand Input Dried Sand Output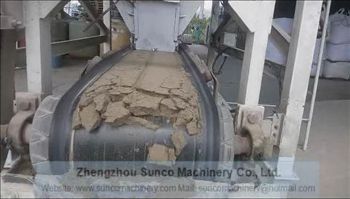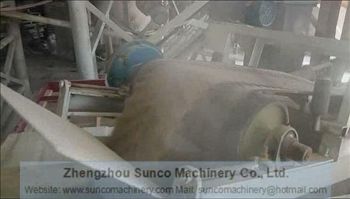 Specification of Rotary Silica Sand Drying Machine:

Model

Input Capacity (T/H)

Input M.C.(%)

Output M.C.(%)

Dryer Motor (KW)

Heat Consumption (Kcal/hour)

SC1012

5.0

10-20%

3%(adjustable)

5.5

420,000

SC1212

8.0

11

650,000

SC1412

10.0

15

840,000

SC1512

15.0

15

1,300,000

SC1712

20.0

18.5

1,800,000

SC1912

30.0

22

2,800,000



For Customized Silica Sand Dryer, please supply more information as follows:

--- Input moisture content (%) of wet silica sand ?

--- Output moisture content (%) of dry silica sand ?

--- Input capacity (ton per hour) ?

--- Prefered fuel such as waste wood, coal, diesel, or natural gas, etc ?

--- Other special requirements if have ?

For more detail and price of Silica Sand Dryer, please contact Sunco Machinery:

◆ Email: suncomachinery@hotmail.com

◆ Mobile/WhatsApp: +86-15838214261

◆ Video: https://www.youtube.com/watch?v=z1knBGM-3TM
https://www.youtube.com/watch?v=IMF2nE7eAes
https://www.youtube.com/watch?v=u1dgBh-JktII
https://www.youtube.com/watch?v=eQ-4iNnxekw