Introduction of Sand Dryer Machine :
◆ Widely used for drying all kinds of sand such as river sand, yellow sand, silica sand, quartz sand, pomegranate sand, etc.

◆ Mainly consists of rotary drum, carrier roller, lifting boards, large ring, large gear, inlet cover, outlet cover, inner lifting plates, motor & reducer, large steel support frame, etc.

◆ Sand dryer also is well known as silica sand dryer, rotary sand drying machine, frac sand drier, quartz sand dryers, etc, and it is optimized on the base of rotary drum dryer.
◆ Mainly there are 2 types of rotary sand dryer machine: Single drum sand dryer and triple pass sand dryer.
Features of Single drum sand dryer machine: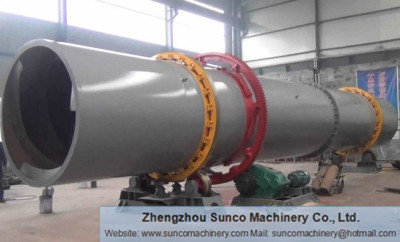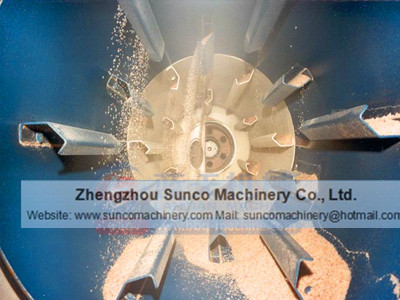 ◆ Simple structure, easy maintenance.
◆ Easy operation.
◆ Single pass: in the drying process, the sand only pass through the sand dryer cylinder on time, thus its heat efficiency is some low.
◆ Stable work performance, durable.
Features of Triple Pass Rotary Sand Dryer :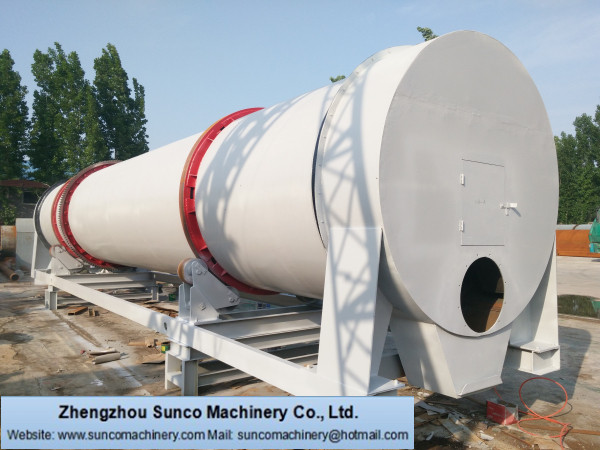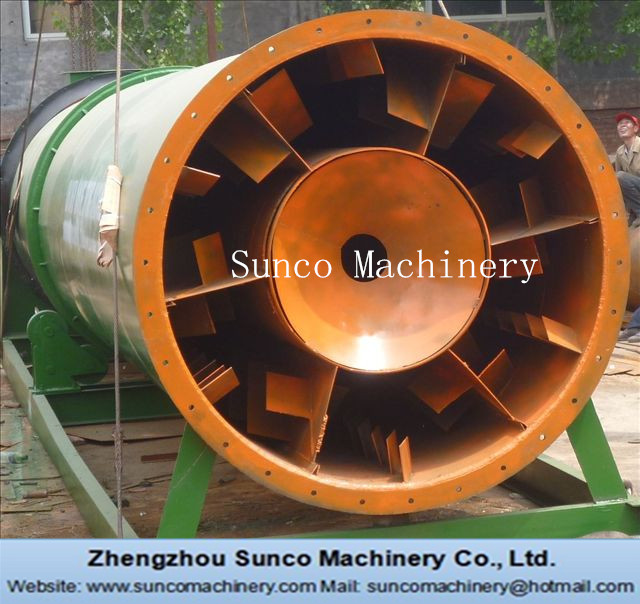 ◆ 7 Inner chambers & Triple Pass Design:
Longer drying time and efficiency;
◆ High Temperature & Quick Drying Method:
Inner temperature is 400℃-500℃, discharging temperature <= 80 ℃;
◆ More Durable:
Made of wear resistant manganese plate, 3 to 4 times more hardwearing than ordinary steel plate ;

◆ Less Fuel Consumption:

1/3 of the traditional drum dryer's fuel consumption, electricity power saving 40%, standard fuel consumption per ton dried sand < 1
Wet Sand Input Dried Sand Output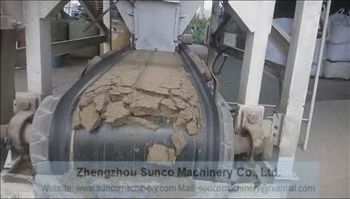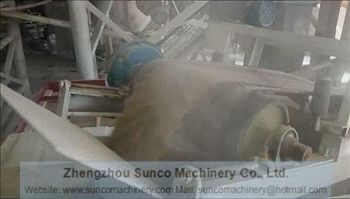 Sand Dryer Working Principle and Workflow:

It is to use high temperature air to heat and dry the wet sand strongly, continuously and quickly for bulk production.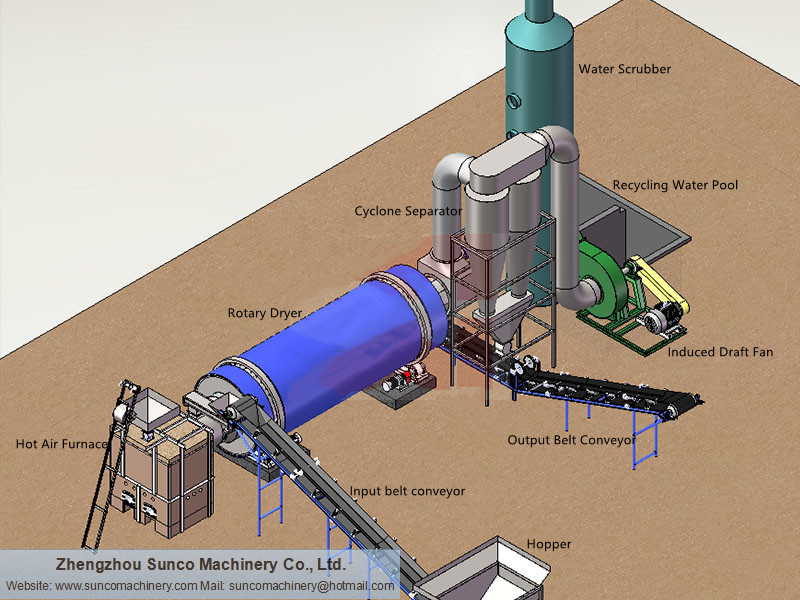 ◆ Belt Conveyor feeds the wet sand into the hopper which is on the top of sand dryer.
◆ Burner & Hot air furnace supply the hot air for the sand dryer.
◆ Inside the sand dryer's cylinder, there are many flights, and these flights mix the wet sand and hot air sufficiently. The humidity in the wet sand is heated and evaporated into water vapour.
◆ At the end of the sand drying plant, there is one high pressure draft fan. Under the function of draft fan, the water vapour goes out of sand dryer in time.
◆ During the sand drying process, there is some dust mixed with the water vapour. In the cyclone separator, the dust is separated from the water vapour, and falls down.
◆ The dried sand goes out of the sand dryer machine from the outlet as product.
◆ Finally belt conveyor send the dry sand into silo or trucks.
Fuel Choice for Sand Dryer Machine:
◆ Biomass Fuel such as wood pellets, waste wood;
◆ CoaL;
◆ Diesel;
◆ Natural gas;
The users can choose the most economical fuel as actual need.
Specification of Rotary Sand Drying Machine:
Model

Input Capacity (T/H)

Input M.C.(%)

Output M.C.(%)

Dryer Motor (KW)

Heat Consumption (Kcal/hour)

SC1012

5.0

10-20%

3%(adjustable)

5.5

420,000

SC1212

8.0

11

650,000

SC1412

10.0

15

840,000

SC1512

15.0

15

1,300,000

SC1712

20.0

18.5

1,800,000

SC1912

30.0

22

2,800,000
Sunco Machinery can design and supply Sand Drying Machine, the needed information is as follows :
◆ Initial moisture content (%)of wet sand ?

◆ Final output moisture content (%) of dry sand needed ?

◆ Input Capacity (ton per hour ) needed ?

◆ Prefered fuel such as coal, waste wood, diesel, or natural gas, etc ?

◆ Other special requirements if have ?


For detail and price of Sand Drum Dryer, please refer to:

◆ Email: suncomachinery@hotmail.com

◆ Mobile / WhatsApp: +86-15838214261

◆ Video: https://www.youtube.com/watch?v=hRbrEjSZFaA
https://www.youtube.com/watch?v=IMF2nE7eAes