Introduction of Dry Mortar Packing Machine:
Dry Mortar Packing machine is also known as Dry Mortar Filling machine, Dry Mortar Bagging machine.

Dry Mortar Packing machine is specially designed for the packaging of dry mortar with all kinds of bags including peritoneal bags. High automation (automatic recognition of computer intelligence) is easy to operate. It can complete the whole process of weighing and packing with only manual adding bag. It saves manpower, reduces labor intensity, greatly reduces production cost, greatly improves production efficiency, and all technical indexes of the machine all reach international standard.

Material Feeding Type: Impeller feeding

Main features of Dry Mortar Packing Machine:
1. full automatic microcomputer control, computer intelligent automatic identification, automatic measurement, high sensitivity, stable performance, strong anti-interference ability, accurate weighing.
2. the design is novel and the machine is few. It not only reduces the maintenance cost, but also improves the production efficiency.
3. automatically realize the functions of packing, filling, closing and dropping bags, with stable performance and simple operation.
4. the fuselage is all sealed with a dust outlet. The structure is reasonable and durable.
5. the filling machine has two types of oil filling, one mouth and two mouths, and 4-6 mouth packer can be made from two mouths.

Application of Dry Mortar Packing Machine:
Dry Mortar Packing machine is widely used in the quantitative packaging of powder objects such as dry powder mortar, cement, putty powder, stone powder, fly ash powder, gypsum powder, heavy calcium powder, quartz sand, fire fighting materials and so on.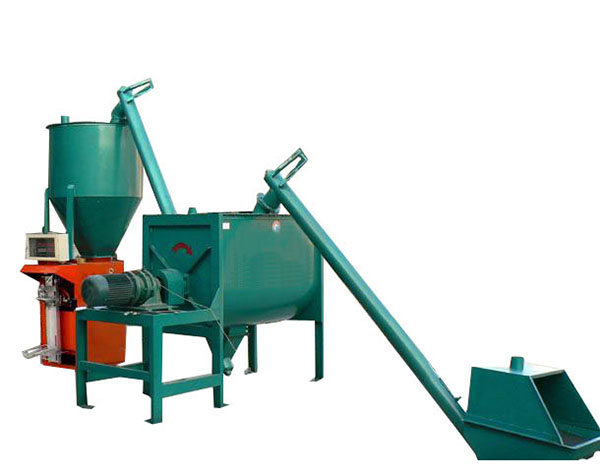 Technical Data of Dry Mortar Packing Machine:
| | | |
| --- | --- | --- |
| Model | G50-1 | G50-2 |
| Discharging nozzle number | 1 | 2 |
| Power | 4 | 8 |
| Capacity | 8-15 | 16-30 |
| Weighing Range | 10-50 kg/bag | 10-50 kg/bag |
| Measuring Accurancy | ±0.5% | ±0.5% |
| Bag weight percent of pass | ≥95% | ≥95% |
| Feed Flange (mm) | 280x260mm | 280x260mm |
| Power Supply | As need | As need |
| Weight | 350 kg | 800 kg |
| Overall Dimension | 1400x800x1720mm | 2800x1600x1720mm |
Notice: Any change of Powder Bagging Machine technical data shall not be advised additionally.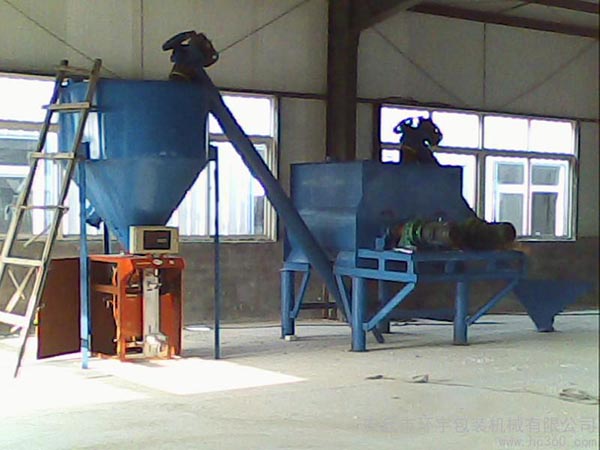 If you are interested in our Dry Mortar Packing Machine , please refer to:
◆ Email: suncomachinery@hotmail.com

◆ Mobile: +86-15838214261