Argentina customers have one wood processing plant, and every day much by product sawdust is produced, and they need to find a econimical way to dry these wet sawdust each day.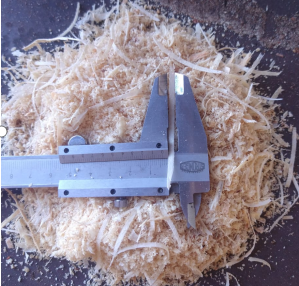 Argentina customers basic requirements of sawdust dryers is as follows:
Raw Material: Wood Sawdust

Initial Moisture Content (%): 50% ;

Output Moisture Content (%): 12% ;

Input Capacity : 500 kg/hour

Heat Source: 180℃ Steam generate by their boiler, about 300kg steam can be used for the small sawdust dryer machine.

The work flow of this sawdust drying line is as below: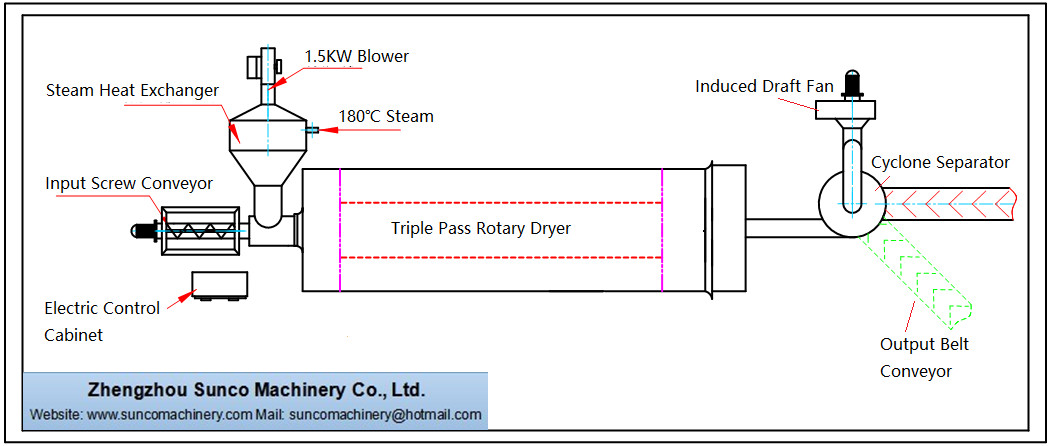 300KG 180 centigrade steam goes into steam heat exchanger, the air is heated by steam in directly, and then hot air goes into the sawdust dryers.

Input screw conveyor feeds wet saw dust into the reiple pass rotary dryers.
Inside the dryer, the sawdust is heated and dried sufficiently,
After the drying process, under the action of induced draft fan, the dried sawdust and exhaust air are sucked out of the dryer, and then goes into cyclone separator.
Inside the cyclone separator, the dried sawdust is separated out from the exhaust air, and falls down and finally come out through the rotary airlock valve, then to be taken into the dry product storage area by output belt conveyor.
Exhaust air pass through the induced draft fan, and finally goes into atmosphere.
Last week this small sawdust dryers have been loaded into container at our factory, and right now it have been on the way to Argentina.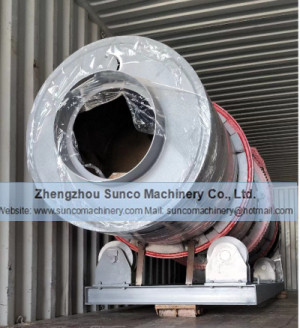 Sunco Machinery is one professional manufacturer of rotary drum dryers for drying sawdust, wood chips, wood shavings, etc.
If you are in need of sawdust dryers, please supply the following information accordingly:
01. What is the usual initial moisture content (%) of your wet sawdust ?

02. After being dried, what is the needed output moisture content (%) of the dried sawdust?

03. How many kgs wet sawdust do you need to process and dry per hour ?

04. For the sawdust drying system, what kind of fuel will you prefer to use such as coal, firewood, natural gas, diesel, hot flue gas , etc ?