Capacity 2 t/h Chicken Manure Drying Machine in Zigong city is set up in the year 2006, and it have worked normally for processing and drying poultry manure for more than 15 years.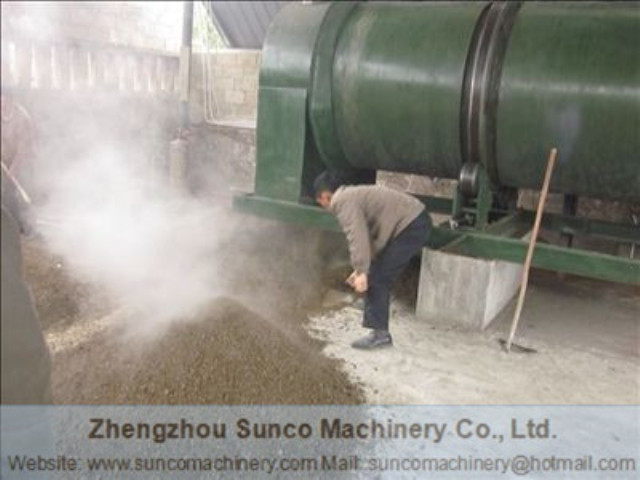 The size of this set of chicken manure dryer is diameter 1.4m, length 12m with motor power 11kw. After being dried, not only the humidity of chicken manure is reduced to be less than 20%, but also the related harmful bacterial and worms are killed.
The dried manure consists of much N,P,K and organic matters, which is popular to be used as organic fertilizer for the plants such as corn, wheat, rice, flowers, vegetables, fruit trees, etc. What is more, it also can be used as additives of animal feed for pips, fishes, etc.
This type chicken manure dryer is developed from rotary drum dryer, and it is to use high temperature to heat and dry the high humidity poultry manure quickly and continuously. Within a short time like about 20-30 minutes, we can get the moisture content about 15-20% dried manure.
For one whole set of automatic chicken manure drying line, usually it consists of :
>>> Burner and Hot Air Furnace system;
>>> Chicken Manure Drying System;
>>> Exhaust air and vapor discharging system;
>>> Wet manure feeding system;
>>> Dried manure discharging system;
>>> Cooling System for hot dried manure;
>>> Bagging System.
For the detailed offer of Chicken Manure Dryer Machine, please feel free to contact Sunco Machinery:
>>> Email: suncomachinery@hotmail.com
>>> Mobile/WhatsApp: +86-15838214261