Capacity 10 tons per hour Chicken Manure Dryer Systemfor Africa Client is ready for shipment, and today have finished the related painting work. Here we will arrange the related shipment issues accordingly later.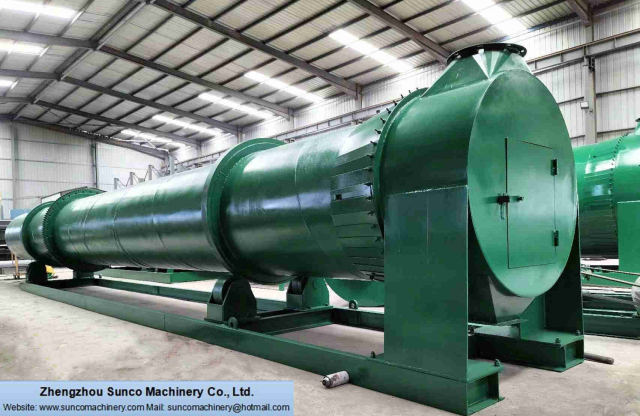 For the wet manure generated by layer farm, its moisture content is up to about 70%-75%, and the poultry dung is rather wet. What is more, for the chicken manure dryer machine, it is to use high temperature flue gas to heat and dry the wet manure quickly and continuously, thus there is related hot air furnace which is used to burn the fuel to generate the heat needed.
As a result, the fuel consumption cost occupies most of the operation cost of chicken manure drying system. In order to save fuel consumption cost, for the DRC Africa client, firstly we use 3 sets of manure dewatering machine to reduce the manure moisture content to be abou 60% from 75%, after that to use the chicken manure dryers to process it.
To do it in this way, it can help to save much fuel consumption cost. More dry manure output, less fuel consumption.
What is more, especially for the wet chicken manure, it has strong corrosive to the steel sheet, in order to make sure that the dryer machine can be more durable, this time for the related parts which contact the wet manure, we use 304 stainless steel to make it.
After being dried, the client want to directly to pack the dry manure into 25kgs bags. Because when the dried manure comes out of the chicken manure dryer, its temperature still is about 70-80℃, and it is too hot to be packed directly.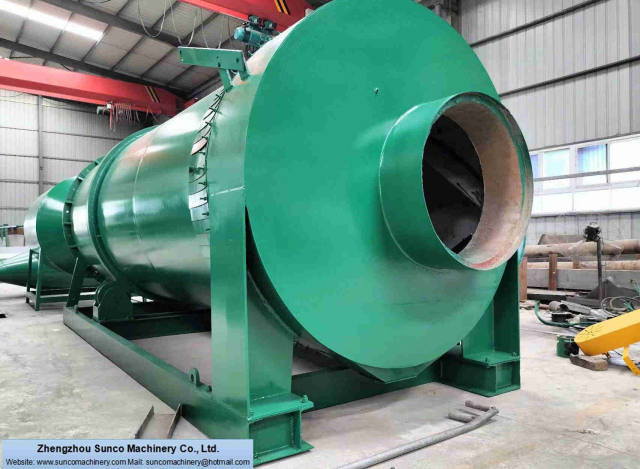 Thus, we use one rotary cooling drum to cool down the hot dried manure, after that use the packing machine to pack the dry manure into 25 kgs bags as need.
For more details of Chicken Manure Drying Machine, you are wellcom to contact Sunco Machinery by:
>>> Email: suncomachinery@hotmail.com
>>> Mobile/WhatsApp: +86-15838214261